At "Shiokaze Kouen Minato Oasis Yuu", you can recreate and relax yourself in the long beautiful beach, exchange information at the event site and the study facilities, and get mementos of your journey at the gift shop. We would like to take this opportunity to invite you to explore, experience and enjoy.
GENERAL INFORMATION
Opening Hours: 6:00 – 22:00
Closed: Every Tuesday (Wednesday if a public holiday falls on a Tuesday)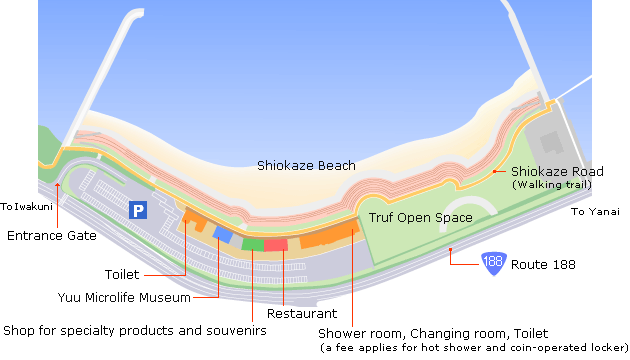 IWAKUNI MICROLIFE MUSEUM



Admission is free
Opening hours : 9:30 – 16:30
Closed : Tuesday (except for national holidays on Tuesday, in which case the museum is open on the Holiday and closed the following day) and 29th December to 3rd January
Yuu Microlife Museum is the first museum exhibiting dynamic behaviors of microorganisms and their relationship with natural environment and human. According to our guidance and technical assistance, you can operate microscopes in your own way, and observe various kinds of microorganisms (In that case, please contact us in advance. This will enable us to schedule our service to suit demand and avoid disappointment.). We hope you have fun with microorganisms in the museum!
ACCESS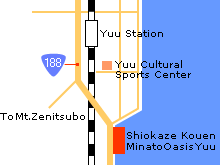 Address:
Arakeura, Yuu-mati, Iwakuni-shi, Yamaguchi, Japan
By Bus:
13 minutes from the JR Yuu Station (Sanyo Line), get off the bus (bound for "Aiji") at Arake.
6 minutes from the JR Koujiro Station (Sanyo Line), get off the bus (bound for "Kasatsuka Carp stadium") at Arake.
By Car:
40 minutes from the Kuga IC of Sanyo Expressway.